Ask an Attorney a Question for FREE!
Minnesota Insurance Laws
Minnesota insurance laws require a minimum coverage of $30,000 per person for a total of $60,000 per accident as Bodily Injury Liability insurance. For Property Damage Liability insurance, a minimum coverage of $10,000 is also required. This basic insurance requisite is called the 30/60/10 coverage with 25/50 UM limits.
What is Your Case Worth in Minnesota?
Ask a Lawyer Now!
Summarized below is the basic coverage a motorist is required to have under Minnesota Insurance Laws.
Minnesota Auto Insurance Limits
Bodily Injury Liability of $30,000/$60,000 minimum
Property Damage Liability of $10,000 minimum
Uninsured/Underinsured Motorist Bodily Injury of $25,000/$50,000 minimum
Personal Injury Protection of $40,000 minimum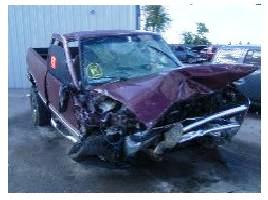 Minnesota follows a No-Fault system. In this system, you lose some of your legal rights to take a case to court. But, its advantage is that your insurance provider is required by law to pay for injury claims you make so long as it does not exceed the coverage limit specified in your auto policy. There are variations to the No-Fault system. Do verify with the Department of Insurance (DOI) in your area for the particulars of the No-Fault standards in your state.
Minnesota Insurance Laws require its motorists to carry Personal Injury Protection or PIP coverage with at a minimum of $40,000. This will protect you and your passengers from expenditures you incur from "reasonable and necessary" treatments and visits. The "reasonable and necessary" clause in your policy means that the necessity of a certain medical procedure is subject to the insurance provider's discretion. For this you, the policy holder, must collect the essential documents to support the necessity of the medical treatment you underwent.
The state of Minnesota also requires its drivers to carry Uninsured/Underinsured Motorist coverage or UM/UIM coverage of around $25,000 (minimum) per person for a sum total of $50,000 (minimum) per accident to guard financially against any bodily injury obtained by the driver and his passengers from an auto collision with an uninsured and/or underinsured motorist. You may opt to buy a coverage with higher UM/UIM coverage than what is required by the state so as to ensure you are adequately protected.
Minnesota Insurance laws says that Minnesota will follow the 51 percent bar rule. Here, the injured party is allowed to recover for damages if he is 50 percent or less at fault. If he is 51 percent or more at fault, he is completely barred from recovery. In other words, an injured party can still collect for damages even if he caused half of the accident. But if he caused more than half of it, he can no longer receive payment for his damages. The amount an injured party is able to recover for is determined by the degree of his contribution to the accident.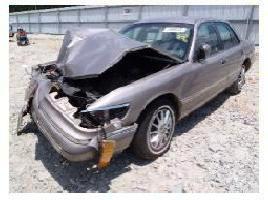 Percentage of fault is determined by a fact-finder which is usually a judge or the jury. They determine who is responsible for the collision. The person they will find guilty is then required by Minnesota Insurance laws to pay for the resulting damages. If more than one person is contributory to the collision, fault is delegated based on apportionment laws of the state. It also follows that the amount they should be responsible of paying is dependent on the percentage of fault assigned to them. Typically, the fault apportionment also directly translates to the amount each party is able to recover for.
Minnesota Insurance Laws
Jurisdiction
Modified Comparative Fault -- 51 Percent Bar
Liability Insurance required?
Yes
Personal injury liability maximum for one person injured in an accident.
$30,000
bodily injury liability maximum for all injuries in one accident.
$60,000
property damage liability maximum for one accident.
$10,000
PIP required?
Yes
No-fault state?
Yes
Uninsured motorist coverage required?
Yes
Bodily Injury Statue Of limitations
6 Years
Property Damage Statute of Limitation
6 Years
Small Claims Court Maximum Limit
$7,500
Back to all 50 states insurance laws and regulations.
For a Free Review of Your Case
Please Call (866) 878-2432
---