Ask an Attorney a Question for FREE!
Colorado Accident Law
By the Colorado Accident law, an individual must yet prove to a judge or a jury that the accident he was involved in was caused by the other party. Without proof of liability, there will be no judgments passed nor damages awarded. To establish the negligence of the other party, all supporting documents must be collected.
What is Your Case Worth in Colorado?
Ask a Lawyer Now!
Such documents include the police report of the law enforcer who responded to the accident along with the officer's name and badge number. Also, medical documents of doctors who saw you immediately after the accident should be included in your set of pertinent documents.
Pictures and detailed accounts of the accident should be included as well. All these will help you prove your case against the other party.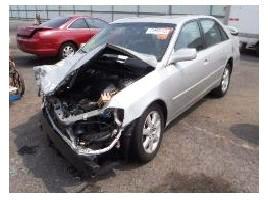 When in an accident in the state, Colorado Accident law obliges you to follow certain procedures at the scene of the accident.
Regardless of who was at fault, parties involved in an auto collision are mandated to remain at the scene. Both parties are mandated to provide personal information to law enforcers who respond to the accident. Such information includes your name, address and relevant insurance information. Both parties are also required to share the said information with each other.
The police officer will base his report on what witnesses say (if there are any), on how the vehicles ended after the collision, on the injuries and damages incurred and on other factors.
The objective account of events from the parties involved is also taken into account. The officer may also add in his report his own assessment of how the accident took place. The police report is a vital component in your case against the other party. You should get yourself a copy of this.
In Colorado, you can file a lawsuit right after the accident. Most would try to wait it out and see if the insurance company will give them a good offer. This is advantageous only when you have the time and the patience to spare.
You will be going back and forth with settlement values because insurance providers don't really give good starting offers. If you decide to take this route and wait it out, do take into account the statute of limitations for filing lawsuits.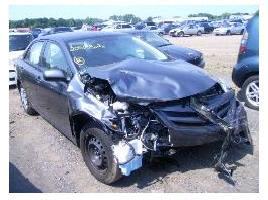 Colorado Accident law defines a statute of two years for standard vehicular accidents that do not involve government-owned vehicles. You might think that two years is a long time but if are severely injured, your time will be consumed by medical visitations and treatments and also add to that the financial instabilities you and your family will be facing. Before you know it, your two years is up. Now if you get into an accident with a government-owned vehicle, your statute of limitations will be reduced from two years to 30 days from the date of the accident. If you are the injured party, be sure to file a lawsuit as soon as you can.
Colorado Accident law allows involved parties to settle out of court. In a small claims court, a damaged party can be compensated a maximum of $7,500. This is a good route for you especially if no deaths and/or severe injuries ensued from the collision.
Colorado Accident Law
Jurisdiction
Pure Comparative Fault
Liability Insurance required?
Yes
Personal injury liability maximum for one person injured in an accident.
$25,000
bodily injury liability maximum for all injuries in one accident.
$50,000
property damage liability maximum for one accident.
$15,000
PIP required?
Yes
No-fault state?
No
Uninsured motorist coverage required?
No
Bodily Injury Statue Of limitations
2 years, But it is extended to 3 years if there is a motor vehicle involved
Property Damage Statute of Limitation
2 years, But it is extended to 3 years if there is a motor vehicle involved
Small Claims Court Maximum Limit
$7,500
Back to all 50 states insurance laws and regulations.
For a Free Review of Your Case
Please Call (866) 878-2432
---