Ask an Attorney a Question for FREE!
Nebraska Insurance Laws
In Nebraska, all drivers are required to carry minimum liability insurance in order to drive legally in the state. According to Nebraska Insurance laws, the state insurance minimums should be as follows.
What is Your Case Worth in Nebraska?
Ask a Lawyer Now!
Minimum Liability Coverage in the State of Nebraska
$25,000 limit for bodily injury or death of one person in a single accident, $50,000 limit for bodily injury or death of two or more people in a single accident
$25,000 limit for property damage in a single accident
$25,000/$50,000 limit in a collision with an uninsured/underinsured as coverage for bodily injury of a person(s) in a single accident.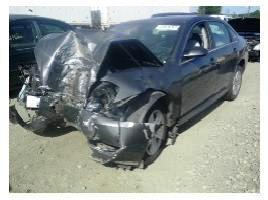 If you purchase an auto policy in the state, Nebraska Insurance laws require you to have the above basic insurance coverages in order to drive on the state's roadways. Driving without insurance in Nebraska is considered a grave offense. Make sure that you are on top of paying your premium. Carrying an auto policy that has elapsed or failing to renew an auto policy is still considered "driving without insurance." The offender will be subjected to a fine and may also have his driver's license suspended for a given period of time. The Nebraska Department of Motor Vehicles (DMV) will withhold the offender's driver privileges until he is able to provide proof of insurance.

Nebraska Insurance laws encompass all motor vehicles, including car rentals. It is a good thing that most auto insurance policies nowadays extend their coverage to car rentals. In addition, credit card companies include car rentals in their insurance as well. Check with your insurance provider and/or with your credit card issuer to see if your car rental is covered. If not, you must purchase insurance for your rental from the car rental company. It will cost you around $7-$14 per day.
Uninsured/Underinsured Motorist Coverage or UM/UIM coverage is one of the basic requirements of the state. The state may have defined a minimum for this but it is better if you have yourself covered for a much higher value than that required by the state. Contact your insurance provider and discuss with your agent a possible increase in coverage. This may mean an extra dollar to your premium but it can sufficiently protect you from damages you might incur later on.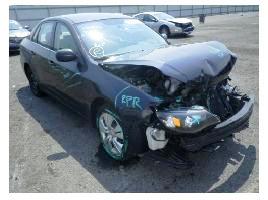 Nebraska Insurance laws allow insurance companies to write auto policies that bar household members from coverage. Check the exclusions section of your auto policy to see the list of exclusions and the list of potential situations wherein the insurance provider is freed from providing coverage. Make sure you are aware of all these before you decide on purchasing a particular auto policy. Read the fine print before you sign on the dotted line.
Nebraska adapts a Tort system. Here, a party must first be found responsible for the accident. That at-fault party is then required by Nebraska Insurance laws to pay for all damages that resulted from the collision. The settlement of damages is usually done through the responsible party's insurance provider.
Since Nebraska follows a Tort system, motorists in this state are usually advised to carry higher coverages.
Nebraska Insurance Laws
Jurisdiction

Modified Comparative

Fault -- 50 Percent Bar
Liability Insurance required?
Yes
Personal injury liability maximum for one person injured in an accident.
$25,000
Bodily injury liability maximum for all injuries in one accident.
$50,000
Property damage liability maximum for one accident.
$25,000
PIP required?
No
No-fault state?
No
Uninsured motorist coverage required?
Yes
Bodily Injury Statue Of limitations
4 Years
Property Damage Statute of Limitation
4 Years
Small Claims Court Maximum Limit
$2,700
Back to all 50 states insurance laws and regulations.
For a Free Review of Your Case
Please Call (866) 878-2432
---