Ask an Attorney a Question for FREE!
New Mexico Insurance Laws
Every state in the country has different insurance requirements. But most experts in the business would agree that to be adequately covered, bodily injury liability limits should be at least $100,000 per person in any one accident for a total of $300,000 per accident. New Mexico insurance laws require vehicle owners to possess liability insurance. Below are the details of the state's minimum requirements.
What is Your Case Worth in New Mexico?
Ask a Lawyer Now!
Auto Insurance Liability Coverage
A minimum of $25,000 per injured person for bodily injury for a total of $50,000 per accident
A minimum of $10,000 per accident for property damage
The insurance provider of the other driver you were involved in an accident with will have to pay for the damages you sustained from the collision; else you will have to take legal action to reclaim payment for the disputed losses (such as bodily injury and damages to property).
New Mexico Insurance laws set the minimum coverage a motorist in the state is to carry in his auto insurance policy. Though this is the case, it is wise (and is highly advised) to purchase insurance limits far higher than that set by state standards. Doing so guarantees you comprehensive coverage. Take note that when you are deemed liable for a particular accident, you will have to shoulder all of the expenses incurred.
This is inclusive of medical bills for treatment and costs for the repair and/or replacement of damaged property. If the sum total cost exceeds the limits of your auto insurance policy, you will have to pay for the difference out of your own pocket.
A safe bracket to have yourself insured with is at least $25,000 per damaged person for bodily injury sustained up to a total of $50,000 per any one accident, and $10,000 per any one accident for property damage coverage.
New Mexico Insurance laws allow drivers to opt for self-insurance so long as they are able to provide proof of financial capability. If a vehicle owner is able to present proof of financial responsibility, say about $60,000 cash at hand that is available to cover costs incurred in the event of an accident then that vehicle owner can provide self-insurance instead of purchasing one from a recognized insurance provider.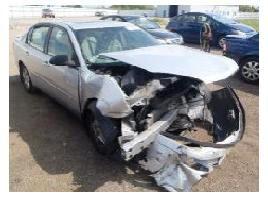 When this is the option you take, be sure to provide a proof of financial responsibility to the Department of Insurance in the state. This is a rather risky route though. You could be paying thousands of dollars out of your own pocket if you do not purchase an auto insurance policy.
New Mexico insurance laws are very specific when it comes to driving without proper insurance. Don't forget to pay your premiums and keep your insurance current at all times. The state has a firm stand on this and failure to present proof of insurance may translate to being fined a certain amount. Your motor vehicle's registration can also be suspended. Be sure to have with you your insurance card or your proof of financial responsibility when driving through New Mexico.
New Mexico Insurance Laws
Jurisdiction

Modified Comparative

Fault -- 51 Percent Bar
Liability Insurance required?
Yes
Personal injury liability maximum for one person injured in an accident.
$15,000
bodily injury liability maximum for all injuries in one accident.
$30,000
property damage liability maximum for one accident.
$5,000
PIP required?
Yes
No-fault state?
Yes
Uninsured motorist coverage required?
Yes
Bodily Injury Statue Of limitations
2 Years
Property Damage Statute of Limitation
6 Years
Small Claims Court Maximum LimitS
$3,000
Back to all 50 states insurance laws and regulations.
For a Free Review of Your Case
Please Call (866) 878-2432
---