Ask an Attorney a Question for FREE!
New York Insurance Laws
In order to have your motor vehicle registered in New York and to acquire its license plates, you have to possess a car insurance policy from an insurance provider that is recognized by the state. You have yet to satisfy certain mandated insurance requirements.
What is Your Case Worth in New York?
Ask a Lawyer Now!
Such requisites include Personal Injury Protection coverage (PIP or No-Fault insurance), Uninsured Motorist Insurance coverage and Liability Insurance coverage. If you are eligible, you may opt to provide an evidence of financial responsibility instead.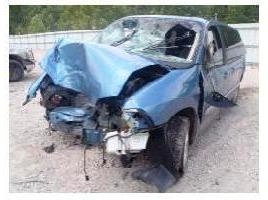 New York insurance laws require you to carry at least the minimum coverage set by the state. It is highly recommended though that you buy higher insurance coverage than the state minimums so as to meet your specific needs.
New York insurance laws on auto policies are the most significant area of law in the state. New York also has extensive statutes that apply to health insurance policies, life insurance policies and homeowner's insurance policies.
The minimum liability insurance coverages set by state law are as follows.
Insurance Coverage Requirements in New York
a minimum coverage of $25,000/$50,000 for bodily injury liability
a minimum coverage of $25,000/$50,000 for uninsured/underinsured motorist bodily injury
a minimum coverage of $10,000 for property damage
a minimum coverage of $50,000 for personal injury protection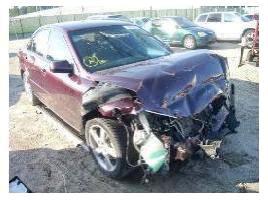 No one is exempted from obtaining the above insurance minimums. No-fault Insurance protection or personal Injury Protection (PIP) coverage is mandatory in New York. Personal Injury Protection coverage will protect the driver, his passengers and the pedestrians involved from bodily injuries sustained from the accident. You must be able to show evidence of No-Fault insurance coverage to be able to drive legally in New York.
Proof of Insurance must be carried at all times when driving through the state roads. Failure to present such proof upon request of a traffic enforcer is considered a serious offense. Insurance coverage should be purchased only from licensed and recognized insurance providers in the state.
By New York insurance laws, insurance providers in the state must inform the New York Department of Motor Vehicles (DMV) when an auto policy is issued and when an auto policy matures. The insurance provider must also inform the DMV if a particular auto insurance policy expires. The DMV has a system that detects uninsured vehicles. This is the Insurance Information and Enforcement System that holds the information on policy cancellations, renewals and the issuance of new policies to all vehicle owners in the state.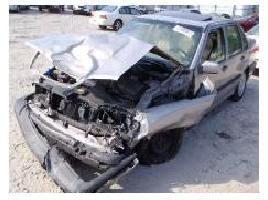 Sanctions for violations against the New York Insurance laws include the suspension of vehicle registration, suspension of driver's license, citation for misdemeanor and even vehicle impoundment. You may also be fined a specified amount for your non-compliance. Failure to present proof of insurance may cause you to lose your vehicle registration for a period of 90 days. You may also be penalized between $8 and $12 per day for the days your vehicle was not insured. And worse is that you may be awarded a civil penalty amounting to $840.
The state of New York is strict when it comes to driving without proper insurance. Take the necessary actions and see to it that you are adequately insured.
New York Insurance Laws
Jurisdiction

Pure Comparative Fault

Liability Insurance required?
Yes
Personal injury liability maximum for one person injured in an accident.
$25,000
Bodily injury liability maximum for all injuries in one accident.
$50,000
Property damage liability maximum for one accident.
$10,000
PIP required?
Yes
No-fault state?
Yes
Uninsured motorist coverage required?
Yes
Bodily Injury Statue Of limitations
3 Years
Property Damage Statute of Limitation
3 Years
Small Claims Court Maximum Limit
$5,000 ($3,000 in town and village courts)
Back to all 50 states insurance laws and regulations.
For a Free Review of Your Case
Please Call (866) 878-2432
---