Ask an Attorney a Question for FREE!
Maine Insurance Laws
Maine insurance laws require all motorists to carry liability insurance, uninsured motorist coverage and medical payments insurance on all their motor vehicles.
What is Your Case Worth in Maine?
Ask a Lawyer Now!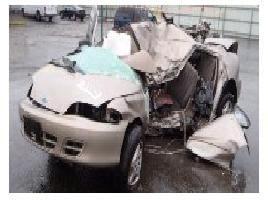 To drive legally in Maine, a driver must buy bodily injury liability coverage with a minimum limit of $50,000 for every injured person for a total of $100,000 for every accident. A driver also has to purchase a minimum of $25,000 property damage liability coverage. These coverages are often referred to as the $50/100/25 liability coverage.
Another option for motorists is to purchase an insurance package with bodily injury coverage and property damage coverage combined. Maine insurance laws mandate the combined minimum limit for this package to be $125,000.
The state also requires drivers to carry medical payments coverage for a minimum of $2,000. Remember that you cannot register your motor vehicle unless you are adequately insured and can present a proof of insurance showing such.
Be aware that the state insurance limits may not be enough to fully cover your insurance needs. Your expenses and the cost of your property may exceed the state insurance limits. If you wish to buy more coverage, base your decision on what you need to protect yourself and your property. Be informed that as you increase your coverage, you also increase your premium. But, it is not a big deal since the extra cost that comes with the increase in insurance coverage is not too high.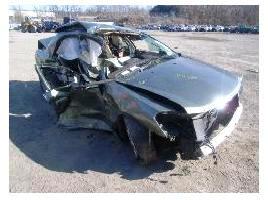 Another way to increase your insurance coverage economically is to acquire a personal umbrella policy. Under this policy, you are provided with broad liability protection for expenses exceeding the limit of your liability coverage. With this, an additional $1,000,000 is added to your liability limit.
You are also protected from some losses not covered by your auto insurance policy and/or homeowner's policy. To be able to avail an umbrella policy, you have to have a minimum limit of $250,000/$500,000 or $300,000 single limit on your present auto insurance policy.
Maine insurance laws require its motorists to carry Uninsured/Underinsured motorists coverage at a minimum limit of $50,000 per person and $100,000 per accident.
This coverage protects the insured from incidents like a hit-and-run or a collision with an uninsured motorist. If you get into an accident with an underinsured motorist, your UM/UIM coverage will pay for the additional compensation not covered by the underinsured's policy.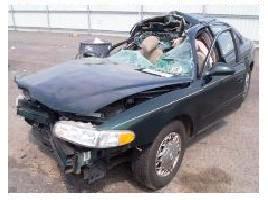 UM/UIM coverage extends its protection to family members and to passengers who were injured while in your vehicle. This coverage does not offer protection to the other driver and it does not cover the damage to your vehicle and other property.
Maine insurance laws mandate that the coverage carried your UM/UIM coverage must be equal to the amount of liability coverage you carry on your auto insurance policy. However, you are given the right to waive these equal limits if you prefer to purchase UM/UIM coverage with lower insurance protection for bodily injury or death.
To waive your right to equal protection in Liability and UM/UIM coverage, you must do it in writing and submit your form to the state's Department of Insurance.
Your limits on UM/UIM coverage can be lowered so long as its limits is not lower than the required amount of the state – a minimum of $50,000 per person and $100,000 per accident.
Maine Insurance Laws
Jurisdiction
Modified Comparative Fault -- 50 Percent Bar
Liability Insurance required?
Yes
Personal injury liability maximum for one person injured in an accident.
$50,000
bodily injury liability maximum for all injuries in one accident.
$100,000
property damage liability maximum for one accident.
$25,000
PIP required?
No
No-fault state?
No
Uninsured motorist coverage required?
Yes
Bodily Injury Statue Of limitations
6 Years
Property Damage Statute of Limitation
6 Years
Small Claims Court Maximum Limit
$4,500
Back to all 50 states insurance laws and regulations.
For a Free Review of Your Case
Please Call (866) 878-2432
---