Ask an Attorney a Question for FREE!
Utah Insurance Laws
Every state has its own regulations regarding auto insurance – the types of coverage their motorists should carry and the minimum level of protection each insurance coverage should contain.
What is Your Case Worth in Utah?
Ask a Lawyer Now!
Utah Insurance laws mandate that its vehicle owners should purchase for themselves auto liability insurance. Utah, being a No-Fault state, also requires its drivers to carry Personal Injury Protection coverage in addition to their liability insurance coverage.
The minimum insurance limits mandated by Utah state laws are detailed below.
Auto Insurance Policies in Utah should provide the following basic coverages:
Liability Insurance - Minimum Coverage Requirement
$25,000 per person as compensation for bodily injury caused up to a total of $65,000 per occurrence for bodily injury
$15,000 per occurrence as compensation for property damages caused
Personal Injury Protection (PIP) – Minimum Coverage Requirement
A medical payments coverage of at least $3,000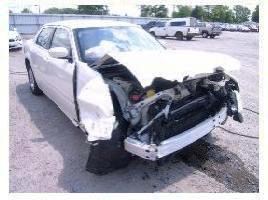 Personal Injury Protection, PIP coverage, will pay for the medical bills you incur out of an auto collision.
If you are financially able, it is best that you buy more than the minimum insurance coverage required by the state. Prepare yourself against an accident. Take into account all family members and all assets you have.
Consider the amount you will need to fully restore yourself to a pre-accident state in case of an auto collision. Sit down with your insurance agent and discuss with him the coverages that best suit your lifestyle. Purchasing Uninsured/Underinsured motorist coverage and/or a Collision & Comprehensive coverage could be a smart choice.
Utah requires its vehicles owners to present proof of insurance to a traffic enforcer when requested to. When pulled over by a police officer for a traffic violation or for hazardous driving, you are required to provide him with your driver's license and auto insurance card.
For years now, Utah has used a system that counterchecks a Utah registered vehicle against a database of auto insurance policies issued to Utah residents. When the electronic system discovers that a certain motor vehicle registered in the sate of Utah does not carry insurance, a letter is sent to the registered vehicle owner requesting for proof of insurance. The said vehicle owner is mandated by Utah Insurance laws to send the requested proof to the state within a specified time frame.
Failure to provide proof of insurance is considered a Class B misdemeanor in the state of Utah. A first-time violator is subjected to a fine of not less than $400. For subsequent offenses within a three-year period from the first offense, the fines increase to $1,000.
If an owner is found to be operating a vehicle in the state roadways without insurance, Utah Insurance laws mandates the Department of Public Safety (DPS) to suspend the driving privileges of the owner and to suspend the vehicle's registration.
The driver's license and vehicle registration can only be reinstated when the owner has provided proof of insurance, has paid a reinstatement fee and only after the Department of Public Safety has informed the Department of Motor Vehicles of your particular case.
Utah Insurance Laws
Jurisdiction

Modified Comparative Fault -- 50 Percent Bar

Liability Insurance required?
Yes
Personal injury liability maximum for one person injured in an accident.
$25,000
bodily injury liability maximum for all injuries in one accident.
$65,000
property damage liability maximum for one accident.
$15,000
PIP required?
Yes
No-fault state?
Yes
Uninsured motorist coverage required?
No
Bodily Injury Statue Of limitations
4 Years
Property Damage Statute of Limitation
3 Years
Small Claims Court Maximum Limit
$7,500
Back to all 50 states insurance laws and regulations.
For a Free Review of Your Case
Please Call (866) 878-2432
---