Ask an Attorney a Question for FREE!
Idaho Insurance Laws
Idaho Insurance Laws - the state of Idaho requires its drivers to have auto insurance liability coverage. Also, the said coverage should be inclusive of uninsured and underinsured motorist coverage.
What is Your Case Worth in Idaho?
Ask a Lawyer Now!
By having both of the above requirements, drivers in Idaho will be capable of paying for any and all damages they might cause in an accident. Below are more details on Idaho Insurance Laws regarding compulsory car insurance coverage.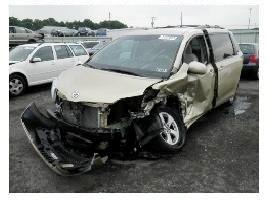 All vehicles should be properly insured. They must have liability insurance that is at least the minimum coverage mandated by law. Fines for not carrying the state's insurance requirements can amount to $75.
Proof of insurance must be carried by the driver always. Drivers who fail to present such proof when pulled over by traffic enforcers could most likely be given a traffic citation.
Proof of Insurance will be given to you by your insurer upon purchase or renewal of your auto policy. This card should always be kept in your car.
The state of Idaho is very strict regarding this matter. If you get pulled over, Idaho Insurance Laws require you to present your insurance card. This is also the case when you get involved in an accident. Other than your driver's license, this Proof of Insurance is one of the first things an officer will ask from you.
In the event that you cannot present it, you will be given a traffic ticket. For this, you will either be fined or be given a negative mark in your driving records. You might also be asked to pay additional fees for driving with no insurance.
The auto policies should have coverage that amounts to at least $25,000 per person for bodily injury, $50,000 per accident for bodily injury, and $15,000 per accident in property damage.
Auto Insurance Policies that have been recently renewed or issued must be inclusive of uninsured and underinsured motorist coverage.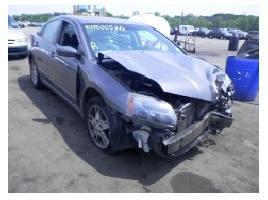 Idaho Insurance Laws disallows any insurance provider from issuing auto policies if it does not include coverage for uninsured and underinsured motorists. Other than that, the uninsured and underinsured motorist coverage should meet the state's mandatory minimum amount.
The said coverage will cover for any expenses you incur resulting from an accident with an uninsured or underinsured motorist. You are entitled to refuse this particular coverage. But, you have to put into writing your request to remove the said coverage from your auto policy.

There are so many insurance providers and also a variety of auto policy packages to choose from. Because of the varied selections, you can certainly be able to pick one which is perfect for you. Read your policy so you benefit fully from the coverages that you pay for. Also, ask help from your provider.
Let them walk you through every coverage they offer so you can choose to waive those that you don't really need.
Idaho insurance laws can be different from the insurance regulations of other states. The table below will give you a good summary of the essential insurance regulations in Idaho.
Idaho Insurance Laws
Jurisdiction
Modified Comparative Fault -- 50 Percent Bar
Liability Insurance required?
Yes
Personal injury liability maximum for one person injured in an accident.
$25,000
bodily injury liability maximum for all injuries in one accident.
$50,000
property damage liability maximum for one accident.
$15,000
PIP required?
No
No-fault state?
No
Uninsured motorist coverage required?
Yes
Bodily Injury Statue Of limitations
2 Years
Property Damage Statute of Limitation
2 Years
Small Claims Court Maximum Limit
$5,000
Back to all 50 states insurance laws and regulations.
For a Free Review of Your Case
Please Call (866) 878-2432
---