Ask an Attorney a Question for FREE!
Texas Insurance Laws
Texas insurance laws mandates that people who drive through Texas roadways must be able to pay for losses incurred in any accident they cause.
This is known as the Financial Responsibility law. Most motorists adhere to this law by acquiring a liability insurance coverage. Liability insurance pays for the treatment, visitation and all other medical expenses of the other party.
What is Your Case Worth in Texas?
Ask a Lawyer Now!
It also pays for the reparation or the replacement of their damaged property. Liability insurance does not cover for your own losses – like medical expenses and reparations costs.
In Texas, a basic auto insurance policy with Bodily Injury Liability Coverage and Property Damage Liability Coverage is mandatory. If an owner has a motor vehicle that is still under lien (that is, he still owes the bank for his auto loan), then Texas Insurance laws requires the owner to purchase Collision and Comprehensive Coverage for the said motor vehicle.
Auto Insurance Limits in the State of Texas
A minimum of $25,000 as coverage for bodily injury for one person for a total of $50,000 per accident
This will cover for the bodily injury sustained by the other party.
A minimum of $25,000 as coverage for property damage
This will cover for the damages caused to the other party's property.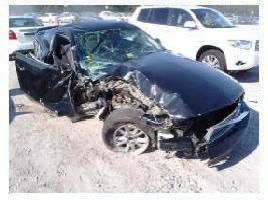 Although liability insurance policies are compulsory in the state, there are exemptions to this rule. Off-highway motor vehicles are not required by state law to carry auto liability insurance. However, motor vehicles that operate on the state's roadways should always carry auto insurance. Even non-going but working motor vehicles are required to carry auto insurance.
A motor vehicle must first be insured prior to a transfer of title or ownership. Auto liability insurance should be purchased for the new vehicle with thirty (30) days of the sale. Within the thirty-day period, preexisting coverage may be used but over that a new auto policy must be written for the vehicle.
By Texas Insurance Laws, all motor vehicles must be insured. The sanctions for violating state law regarding insurance are quite severe. Fines awarded to violators often range from $175 to $350 for a first-time offense. Fines increase in amount on the second and third offenses. The fines will now range from $350 and $1,000. Also on the third offense, the driving privileges may be suspended and the violator's vehicle may also be impounded.
A third-time offender may be issued a "failure to maintain Financial Responsibility" citation. In Texas, this citation is categorized under "surchargeable violations".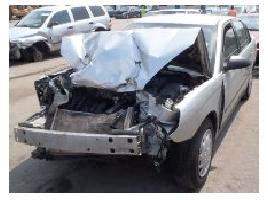 Texas insurance laws define a "surchargeable violation" as a violation that makes you pay a fine for the first year (the year the "surchargeable violation" was awarded) and then additional penalties each year for three years. You are mandated by state law to pay these fines even if you have maintained proper insurance coverage from then on. Other than the consecutive fines, this citation can stay on your driving records for quite a while.
You are also mandated to fill out an SR-22 or SR-22A when you are cited with a "surchargeable violation".
Texas Insurance Laws
Jurisdiction

Modified Comparative Fault -- 51 Percent Bar

Liability Insurance required?
Yes
Personal injury liability maximum for one person injured in an accident.
$25,000
bodily injury liability maximum for all injuries in one accident.
$50,000
property damage liability maximum for one accident.
$25,000
PIP required?
No
No-fault state?
No
Uninsured motorist coverage required?
No
Bodily Injury Statue Of limitations
2 Years
Property Damage Statute of Limitation
2 Years
Small Claims Court Maximum Limit
$10,000
Back to all 50 states insurance laws and regulations.
For a Free Review of Your Case
Please Call (866) 878-2432
---