Ask an Attorney a Question for FREE!
Massachusetts Insurance Laws
Massachusetts is using a No-fault system. Under this system, Massachusetts Insurance laws require insurance providers to cover for your injury claims, whether you are liable or not, but only up to your policy's limit.
What is Your Case Worth in Massachusetts?
Ask a Lawyer Now!
A disadvantage of a No-fault system is that you lose some of the rights you could have exercised under an Tort system. One such right is the right to sue, but this varies from state to state.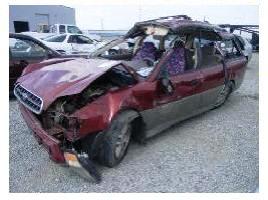 Massachusetts is one of the twenty-two states that adapt the 51 percent bar rule wherein a claimant is barred from recovering his damages if he is 51 percent or more at fault. If the liability determined for him is less than the above percentage, that is, if his fault is 50 percent or less then he can recover his damages but at a reduced amount proportional to his degree of fault.
Massachusetts Insurance Laws has the following as its state minimums on auto insurance policies carried by its motorists.
Massachusetts Insurance Requirements:
Bodily Injury Liability: $20,000 per person /$40,000 per accident
Property Damage Liability: $5,000 minimum
Uninsured Motorist Bodily Injury: $20,000 per person/$40,000 per accident
Personal Injury Protection: $8,000 minimum
This basic insurance coverage is known as the 20/40/5 coverage with 20/40 UM limits.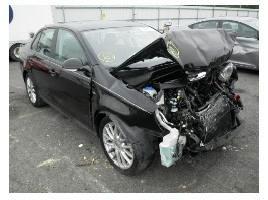 Personal Injury protection insurance coverage will cover for the insured's "reasonable" and "necessary" medical bills like expenses from medical treatments, hospitalizations and ER visitations.
Uninsured/Underinsured Motorist insurance coverage gives protection against uninsured and inadequately insured motorists. You, the insured and the claimant, can make a third party claim against your own insurance company and can recover up to the limits of your own policy in the same way another party could recover under your policy.
The definition of "insured" varies from section to section of an auto policy but usually its definition extends to you (the policyholder), your passengers or relatives using your vehicle with your permission.
In the claims process you are required to give a statement about the accident to your insurance provider but the manner on how you give the statement is not defined. You can give your statement over the phone, you can have the statement recorded or you can give your statement in person.
Of the above scenarios, the third is the best choice unless otherwise advised by an attorney. You can have your adjuster take down notes instead rather than have him record the conversation.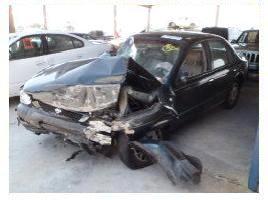 Before giving any statement to your adjuster, ask him bluntly if he is recording the conversation or not. Most adjusters will inform you of this prior to taking your statement but there are those rogue ones that fail to ask you beforehand. Under Massachusetts Insurance laws, the adjuster is required to ask your permission first before questioning you.
It is normal for you to be uneasy when giving a statement about the accident to an adjuster. However, as long as the interview process is legitimate there is nothing to worry about. To be extra sure, you can ask for legal advice so you would be adequately guided.
Massachusetts Insurance Laws
Jurisdiction
Modified Comparative Fault -- 51 Percent Bar
Liability Insurance required?
Yes
Personal injury liability maximum for one person injured in an accident.
$20,000
bodily injury liability maximum for all injuries in one accident.
$40,000
property damage liability maximum for one accident.
$5,000
PIP required?
Yes
No-fault state?
Yes
Uninsured motorist coverage required?
Yes
Bodily Injury Statue Of limitations
3 Years
Property Damage Statute of Limitation
3 Years
Small Claims Court Maximum Limit
$2,000
Back to all 50 states insurance laws and regulations.
For a Free Review of Your Case
Please Call (866) 878-2432
---