Ask an Attorney a Question for FREE!
Pennsylvania Insurance Laws
Pennsylvania Insurance laws require all motorists in the state to carry auto liability insurance on all vehicles they drive. Liability insurance covers for damages the insured has caused other parties in an auto accident. It is inclusive of Bodily Injury Liability Coverage and Property Damage Liability Coverage.
What is Your Case Worth in Pennsylvania?
Ask a Lawyer Now!
The mandatory insurance limits set by the state of Pennsylvania are as follows.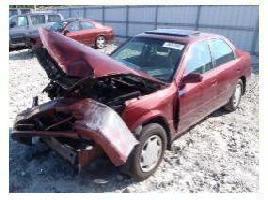 Pennsylvania Auto Liability Insurance Limits
A minimum of $15,000 to cover for bodily injury for one person in any one accident for a total of $30,000 as combined bodily injury coverage per accident
A minimum of $5,000 to cover for property damage caused in any one accident
In Pennsylvania if you commit a lapse in your auto insurance for a period that is 31 days or more, your vehicle registration privileges will be suspended for three months. If the lapse in insurance coverage was for a period that is less than 31 days, you have yet to prove to the Pennsylvania Department of Transportation that you did not drive the uninsured vehicle during this time before the suspension will be voided. If the Pennsylvania Department of Transportation can determine that you did drive your uninsured vehicle, your driver's license will automatically be suspended for three months
Upon the suspension of your vehicle registration and driver's license, you are expected to surrender your license plates, sticker and card. These items, as well as your vehicle registration and driver's license, will be restored to you only after the 3-month period, after you have paid a fee of $50.00 as Restoration fee and after you have submitted a Proof of Insurance indicating that you are insured for the minimum amount required by state law.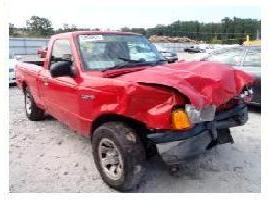 Insurance providers are not required by Pennsylvania Insurance laws to inform the Pennsylvania Department of Transportation when a vehicle owner decides to purchase new auto insurance with the same company or with a different one. Instead, they are only obligated to inform the Department when an insurance policy is cancelled.
It is the responsibility of the owner to inform the Department of a new policy through a response to a proof letter. A proof letter is a letter sent by the Pennsylvania Department of Transportation asking the recipient for proof of insurance. Not responding to a proof letter translates to the suspension of the registration of the vehicle.
You may avoid a suspension by surrendering your license plates, sticker and card to the Department for a time during which you carry no insurance on your vehicle. These items must be surrendered to the Department no more than 30 days from the date of the cancellation of your auto insurance. Failure to do so means a 3-month suspension of your vehicle's registration.
Pennsylvania Insurance laws mandate that the state follow a hybrid No-Fault system. This system is known as the Optional Modified Plan.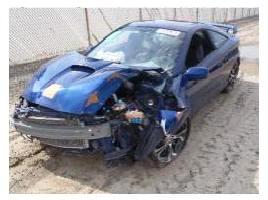 Here you are given the choice to adapt a no-fault system or not. In a no-fault system, you lose your rights to take legal action. You cannot sue a liable driver nor can you be sued if you are the at-fault driver.
Or you can choose not to follow a no-fault system. Here you can sue the other party involved in the accident and in turn you can also be sued. Consult with a qualified lawyer in your area to ascertain what kind of auto insurance claim you have.
Pennsylvania Insurance Laws
Jurisdiction

Modified Comparative Fault -- 51 Percent Bar

Liability Insurance required?
Yes
Personal injury liability maximum for one person injured in an accident.
$15,000
bodily injury liability maximum for all injuries in one accident.
$30,000
property damage liability maximum for one accident.
$5,000
PIP required?
Yes
No-fault state?
Yes
Uninsured motorist coverage required?
No
Bodily Injury Statue Of limitations
2 Years
Property Damage Statute of Limitation
2 Years
Small Claims Court Maximum Limit
$8,000 ($10,000 in Philadelphia)
Back to all 50 states insurance laws and regulations.
For a Free Review of Your Case
Please Call (866) 878-2432
---