Ask an Attorney a Question for FREE!
Delaware Accident Law
Delaware Accident law adapts a Fault system. How Delaware handles vehicular accidents is as follows. In the event of an auto collision, police officers respond to the scene of the accident to investigate. The officers will take down notes and may even issue a traffic citation to one or both drivers involved.
What is Your Case Worth in Delaware?
Ask a Lawyer Now!
The officers who responded to the accident will make a police report. When both parties are insured, each party will have to contact their respective insurance providers. The claims process is then turned over to the insurance providers. The insurance companies will then send claims adjusters to assess the accident and the damages incurred.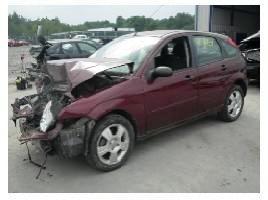 They will also have to determine if coverage exists. After the investigation process, the adjusters will now be ready to start on the negotiations process for the settlement amount.
It is not until after the claims adjuster has evaluated your particular insurance claim that he can start giving out the initial settlement offer. Insurance providers will try to pay out as little a settlement amount as possible. Expect that the opening offer will be insufficient to cover for all your damages.
Do not settle for this amount. Insurance companies know that they will have to pay you what you ask if you can back up the amount that you are asking with estimates, medical bills and doctor's notes.
Other supporting documents that you should have include the police report and witnesses' testimonies. For accidents that resulted to severe injuries and even death, seeking legal advice is not only a good option but a necessary course of action.
Delaware Accident law puts a time limit on the duration you are allowed to file a lawsuit against the liable party in an auto collision. An injured party who lets a statute of limitations pass before filing a lawsuit against the responsible party will receive no payment for his losses in a Delaware law court.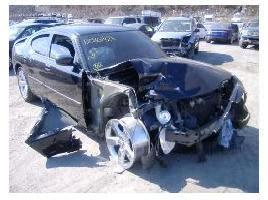 A statute of limitations is enforced to circumvent problems like the destruction of the evidence, loss of the evidence and relocation of the witnesses. It also avoids the situation where the involved parties have forgotten details of the vehicular accident.
Delaware allows a statute of limitations of two years to file lawsuits for bodily injuries and death sustained from a vehicular accident. For property damages incurred, the state allows you a grace period of 2 years to file a case against the liable party. When the damaged party has received poor medical care for his injuries from the accident, he can sue the medical establishment that provided poor medical service.
You are given three years to file a medical malpractice case against the establishment. The three-year countdown begins from the date the poor medical service was first discovered.
A vehicular accident where a minor is involved is the only exclusion to the statute of limitations set by Delaware Accident law.
When victimized with poor medical care, a minor can sue for medical practice until his sixth birth date or two years from the date the malpractice was first discovered – whichever is longer.
Delaware Accident Law
Jurisdiction
Modified Comparative-- 51% Rule
Liability Insurance required?
Yes
Personal injury liability maximum for one person injured in an accident.
$15,000
bodily injury liability maximum for all injuries in one accident.
$30,000
property damage liability maximum for one accident.
$10,000
PIP required?
Yes
No-fault state?
No
Uninsured motorist coverage required?
No
Bodily Injury Statue Of limitations
2 years (3 years if not discoverable in 2)
Property Damage Statute of Limitation
2 years (3 years if not discoverable in 2)
Small Claims Court Maximum Limit
$15,000
---
Back to all 50 states insurance laws and regulations.
For a Free Review of Your Case
Please Call (866) 878-2432
---