Ask an Attorney a Question for FREE!
Montana Insurance Laws
In Montana, liability insurance is the prevailing insurance law. All land transportation, except motorcycles but including car rentals, should have minimum liability insurance as mandated by Montana Insurance Laws.
Minimum liability coverage in Montana is detailed as follows: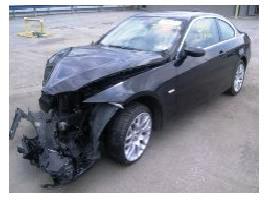 Bodily Injury Liability: $25,000/$50,000 minimum

This will cover for bodily injury or death in one accident.

Property Damage Liability: $10,000 minimum

This will cover for injury to or destruction of the property of others in one accident.
Montana considers driving without auto insurance an offense. First-time offenders are subject to a fine of $250-$500 or they will serve a jail time of up to 10 days. Other than this, the offender will be given 5 driver's license points. A driver with a driver's license point of 30 or more can have his driver's license rebuked. Second-time offenders will be penalized with about $350 or be sent to prison for up to 10 days. Their license will also be suspended for 90 days.
What is Your Case Worth in Montana?
Ask a Lawyer Now!
Montana Insurance laws do not require its drivers to have Uninsured/Underinsured Motorist Coverage. However, since Montana adapts the Tort system most insurance providers recommend to their insureds to be insured for much higher coverage than what is required by the state.

Be sure to read the fine print of the auto policy before deciding to purchase it and before signing on the dotted line. Some insurance companies have language in their policy that excludes household members from coverage. There may also be language about possible situations where an insurance company is freed from providing coverage. Be wary of things like these.
According to Montana Insurance laws, if your auto insurance expires then you do not have coverage. Be careful that this does not happen to you because Montana considers operating on the roads of Montana without auto insurance coverage a serious violation. Be on top of paying your premium. If you plan on switching to another insurance provider, take care of the necessary steps so you don't drive uninsured.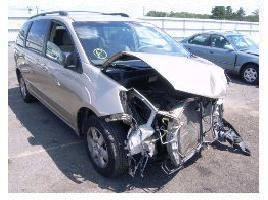 The state of Montana adapts the Tort system. Here, a party must first be found liable for the collision that occurred. The at-fault party and his insurance provider are then mandated by Montana Insurance laws to cover all the damages ensued from the collision. The settlement of the damages is mostly left to the liable person's insurance provider.
Statistics show that as of 2006, the state of Montana ranks 37th in the list of most expensive average insurance premium in the whole of United States of America. The insurance premium in the state on average amounts to $661. This was already down 3.7% from that of 2005. The national average of auto insurance premium is $817.
In order to be able to secure a lower premium, you have to pay your bills on time and be as good a citizen as you can by religiously following the traffic laws of the state. These can improve your credit history and you are more likely to be granted a lower premium and thus lots of savings in the long run.
Montana Insurance Laws
Jurisdiction

Pure Comparative Fault

Liability Insurance required?
Yes
Personal injury liability maximum for one person injured in an accident.
$25,000
bodily injury liability maximum for all injuries in one accident.
$50,000
property damage liability maximum for one accident.
$10,000
PIP required?
No
No-fault state?
No
Uninsured motorist coverage required?
No
Bodily Injury Statue Of limitations
3 Years
Property Damage Statute of Limitation
2 Years
Small Claims Court Maximum LimitS
$3,000
Back to all 50 states insurance laws and regulations.
For a Free Review of Your Case
Please Call (866) 878-2432
---