Ask an Attorney a Question for FREE!
Can Car Insurance Rate Increases Be Forgiven Before An Accident Occurs?
As the winter months approach, the potential for having an automobile accident also increases. Rain, snow, and poor visibility lead to poor driving conditions, a general precursor for more fender-benders. As anyone knows that has been involved in a car accident, the potential for a subsequent increase in car insurance premiums is another surprise that has to be accepted along the way. Depending on a number of factors, it is not uncommon to see monthly premiums double or triple and then remain there for as many as five years or more. Is there any way to prevent this "surprise" from occurring?
The answer to this question is "Yes", but before getting into those details, we need to understand why auto insurance premiums increase after an accident happens. The first determinant is whether the driver was at fault, followed by the extent of the damages. These damages may include repair costs, a temporary rental vehicle, medical expenses, and administrative and legal expenditures. If you have a good driving record, you may reach some accommodation with your insurer, especially if you have been a loyal policyholder and placed other insurance covers with them. However, if the factors are not in your favor, you can expect a premium increase or a termination of coverage.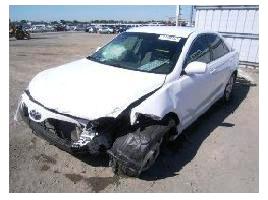 It is a real possibility that no increase will be assessed. If the accident is not your fault or property damages are below $750, a figure that can vary by insurance company, there may not be any changes imposed on monthly premium levels. However, accident frequency may negate this favorable outcome. Frequent accidents and driving violations, particularly if driving under the influence is involved, can result in a "high risk" rating with your insurer. In order to eliminate this rating, a clean driving record for over three years is typically advised.
Preparing ahead of time is always the best advice when mitigating insurable risks. If you expect your potential for accidents to increase, examples being that your daily commute may increase in time and distance or you have teenagers in your family that will soon be behind the wheel, then the time to review your options is now. Modifying deductibles may be one consideration to lower cost. Collision deductibles have a major impact on premium calculations, but it is advisable to maintain adequate comprehensive and liability coverage to protect your net worth from possible litigation.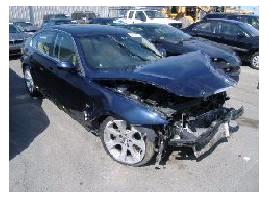 Aside from the common tips for managing premium cost levels, there is one other type of coverage that can bring peace of mind if concern over premium increases after an accident is a real concern in your household. Many insurance companies have been offering a new form of coverage called "Accident Forgiveness". The program is just as it sounds – your first accident will be forgiven when it comes to reviewing your present policy premiums after your claim for damages has been processed.
For a few extra dollars a month, you can have the peace of mind that a sudden increase in premium rates will not put a dent in your wallet. However, as you might expect, insurance companies will not give this coverage to everyone. There are a few obvious restrictions that must be considered. A good driving record is often a prerequisite, meaning no tickets or accidents in the past five years. Other "high risk" groups like new drivers, teenagers, or the elderly are often excluded.
If you have a teenage driver in the house, you may want to consider having a separate inexpensive car in his or her name with a separate insurance policy. Keeping your teenager off your policy allows for the possibility of accident forgiveness coverage. One other point to remember is that not all accident forgiveness programs are the same. If you are shopping for a new insurer, be sure to review the details of each program before committing.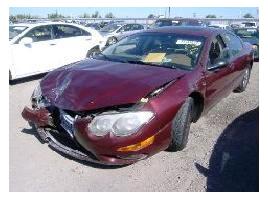 If these program restrictions are too severe for your personal circumstances, then the primary issue may be to find the cheapest auto insurance available and expand coverage or adjust deductibles to meet your individual needs. Auto insurance rates are presently at there lowest levels in years. Acquiring numerous quotes over the Internet can be handled in a matter of minutes. Comparison shopping is strongly advised, and once the number of alternatives have been reduced to a few, be sure to review the terms in the policy documentation, especially the sections where perils are defined and exclusions are enumerated.
Is there anything else that can be done to preclude premium increases after an accident has occurred? Contact your agent and discuss what might happen. You may determine that the premium increase over the next six years may be twice your out-of-pocket repair costs. Your driving record, however, will still be impacted in any event.
---
For a Free Review of Your Case
Please Call (866) 878-2432
---