Ask an Attorney a Question for FREE!
Car Total Loss Question
1997 Buick with 18k miles
Hello Hit and Happy,

You have submitted a general question about your car total loss and your wife injury. To see your question, go here.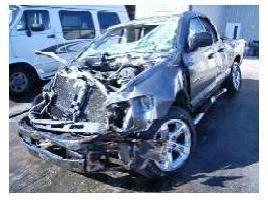 We are providing our general answer here:
We are sorry to learn about your wife's accident and total loss. It is also a shame that a nice vehicle like the ended up in a like that (see picture below). Also, we thank you for the picture.
You seem to have two questions: one about the total loss, and another seeking legal advice.
We will answer both here.
The owner of the vehicle will be entitled to recover Actual Cash Value of the car. What is that?
It is what your car will sell in your local market. So, the Kelley Blue Book or the NADA values will not help you. They are national values and insurance companies need to go local (they go by zip code).
The insurance company will probably have CCS (a third party company that specializes on this) run the comparables (comps) in your area for similar vehicles.
They will look at mileage, options, condition of the car (before it was hit), equipment, etc. They will price several vehicles and they will make an offer of settlement based on that report.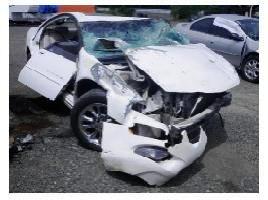 The report will add value to your car total loss for the low mileage of the car. However, ask to see the comps that the insurance company is going of. You can review it and make sure all the options of your car are listed.
Also, if you see that there is a car listed that the value is too low, call that specific dealership or place, or better yet, go there and see the car. You will be able to tell whether the car was in kind condition to yours.
You can also keep an eye on the paper for vehicles that are similar. You can use those values to your advantage.
You raised other issues with the car total loss process.
Should they pay you more because now you are put in the position of finding financing and having to pay interest on a new loan?
Although we believe they should (after all your wife was hit to not fault of her own) and this accident will probably have strong financial consequences on your and her life, all states disagree.
State law allows insurance company to only pay for the actual cash value of the car and nothing more.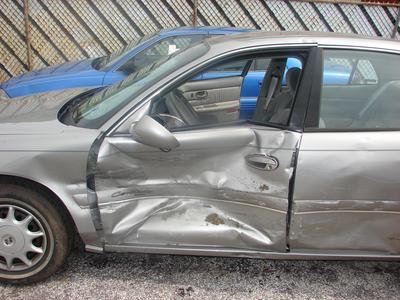 Your inconvenience, time, hassle, or your financial stress because of the car total loss (not the injury) will not be compensated.
Next time that insurance commissioner or department of insurance director elections come up, be sure to check their stands on this issue.
The Second Question is about Seeking Legal Advice: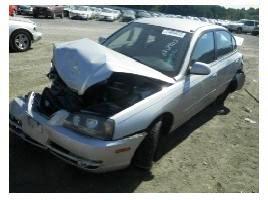 This question is often raised. Claim adjusters are legal savvy individuals and can have a great impact in your claim.
Given the amount of damage (just looking at the picture), and the injuries your wife have, we believe that you need to talk to a lawyer.
If you do not know one, click here to input your information so someone can contact you.
But if you know someone or have a friend that knows a good attorney that would probably be a better approach.
Remember that attorneys do not usually take car total loss claims only bodily injury.
---
For a Free Review of Your Case
Please Call (866) 878-2432
---