Ask an Attorney a Question for FREE!
Reading the Auto Insurance Policy
Part II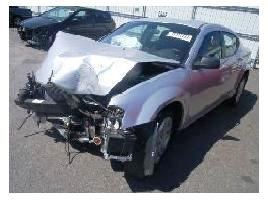 Did you see how the word "INSURED" was defined in the auto insurance policy under the Liability Coverage section (Part I)?
Let us move to the definition of the word "INSURED" under the Personal Injury Protection section:
You and any resident relative, or person sustaining bodily injury while in, on, getting into or out of, or when struck by, an auto or trailer.
Do you see the difference here? An insured does not need to be using an insured auto!
He can just be using any auto.
Also, do you see the words: when struck by?
This means that if you are hit as a pedestrian by any car or trailer, then you are considered to be insured under your own auto insurance policy.
This applies even if the accident happens in another country (unless they exclude specific locations under the Exclusions section).
If you hit a pedestrian with your car, then the pedestrian becomes an insured.
If the person is struck by an auto (your car!), then he pedestrian will have Personal Injury Protection coverage in your own policy as a first party!
Do you see how the definitions change drastically and how it affects coverage?
Looking at the definition on each individual section can change the way you look at your claim. Read every word carefully.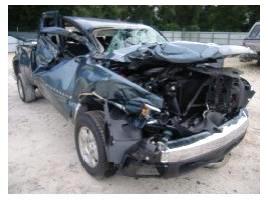 Remember that if the policy is vague or ambiguous, it must be construed as against the drafter of the policy (the insurance company).
It is equally important to read the exclusions. This is where insurance companies take away coverage. First, they will give coverage, but then they will reduce the scope of that coverage.
For example, they exclude pedestrians struck by an insured auto if the accident does not occur in the state where policy was written (the fist page or front page will answer which state the policy is underwritten in).
The definition will include pretty much everyone, but the exclusion will restrict the coverage.
So how do you read an auto insurance policy?

1.
Read the Declarations Page
;
2. Go to section of the coverage that you are seeking;
3. Read the Insuring Agreement;
4. Look at the "specific" definitions on that section;
5. Look at the definitions on the beginning of the policy;
6. Look at the exclusions;
7.
Look at the ENDORSEMENTS
;
Now you can read your auto insurance policy and determine if you have coverage for your auto loss.
Learn How to Read Your Auto Insurance Policy
Auto Policy Declarations Page
Auto Dec. Page II
The Auto Policy Part I
The Policy Part II
Read Your Policy Endorsements
---
For a Free Review of Your Case
Please Call (866) 878-2432
---