Ask an Attorney a Question for FREE!
Do I get out of the car after an accident?
It depends! You should stay in your car the longest amount of time possible, unless your car is about to explode!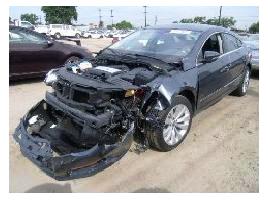 Do I get out of the car after an auto accident?
Try to remain in your vehicle the longest amount of time possible. Staying in your vehicle will force the other driver to come to you.
If you are running around the scene looking more concerned about your car, then the other party, the police, and paramedics will report that you are not injured at all (even if injuries appear later).
Equally, if the other party comes to you, then you can see that they are walking and they are not severely injured.
At least they are well enough to come to you.
This argument could defuse a ludicrous claim against you later for injuries that really was not incurred (e.g. in a two mile an hour impact, where you touch someone, and that someone is making an injury claim against you).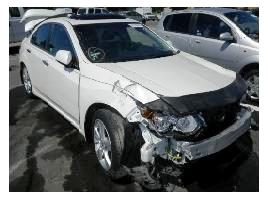 If you are moving around, then the insurance company will diminish the value of your injuries if any exist.
Their view is that if you are running around looking at the vehicles, directing traffic, and so on, then your back and neck must not have been hurting as bad and consequently you are not that hurt.
I say this because sometimes you have to get out of the car! Smoke, airbags, traffic, and many other factors could put you at risk.
Essentially it would be best to get out of the vehicle when the police or a paramedic tells you to get out.
If the accident was minor and you are not injured, then you need to protect your interest against a frivolous claim.
It is a good idea to carry a camera in your vehicle, even if it is a disposable one. If you have a camera cell phone, then that is even better. A picture is worth more than a thousand words (or a thousand dollars in attorney fees).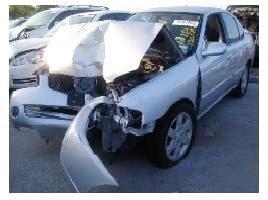 You want to take pictures of the scene, skid marks, vehicle damage, vehicle position, layout of the streets, and the other party's vehicle.
Obviously, you do not want to look like you do this everyday and that you are preparing to go to trial. This will raise the eyebrow of a police officer, an insurance adjuster, and even a jury.
If you do get a ticket, you need to dispute it. Read the speeding ticket eBook or the traffic ticket eBook to get your citation dismissed.
Clink on the links below for more information:
1. Beat your speeding ticket eBook
2. Do I get out of the car?
3. Do I move the car after the crash?
4. Do I have to call the police after an accident?
5. What to do while waiting for the police!

6. What to do when the police gets there?
7. What to do if the paramedics come to the scene of the accident
8. Should I go in the ambulance from the vehicle accident scene?
9. Should I go to the emergency room after an accident?
10. Do I have to report the claim?
Driving Tips
1. Driving Tips (1 to 5)
2. Driving Tips (6 to 10)
3. Driving Tips (11 to 15)
4. Winter Driving Tips for your car
5. Winter Driver Tips for the driver
6. Winter Car Accidents
7. Snow Tires Regulation
8. Traffic Ticket eBook
9. Beat your Speeding Ticket
---
For a Free Review of Your Case
Please Call (866) 878-2432
---