Ask an Attorney a Question for FREE!
Disclaimer
Thank you for visiting our disclaimer page. At Auto Insurance Claim Advice we have done our best to deliver a high quality, informational, and helpful website. We make no representation or warranties regarding the accuracy or completeness of the information, nor we are providing legal or medical advice.
We are simply giving our opinion regarding auto insurance claims. We cannot be held liable for errors and/or omissions, whether intentional or non-intentional, regarding an insurance claim.
No Attorney Client Relationship can be implied from this website. We are only giving you general information about the claims process. If you want to be represented by one of our lawyers, a fee retainer and a fee agreement must be drafted. You can call (866) 878-2432 for a free review of your injury case.
The information provided here is no substitute for specific advice or instruction by an attorney, lawyer, medical doctor, and/or other professionals.
If you decide to use any of the ideas depicted on this site, you are agreeing to take full responsibility for the outcome of your actions. We do not assume any responsibility explicit or implied about settlement negotiations with an insurance carrier or an attorney.
In addition, we recommend several websites, books, and other materials that are good resources for insurance claims. They are third party information providers and we cannot be held liable for their actions, opinions, quotes, acts, and/or ommissions.
It is the user's responsibility to seek legal advice and follow the instructions of the legal professional, we do not provide any personal counseling for settlement of claim and/or negotiations nor we answer any questions regarding any specific claim. We will answer your questions as long as they are general in nature and do not cross the boundary of legal advice.
We reserve the right to not answer any question for any reason.
We are merely publishers of information and we cannot provide you with legal advice.
We do not guarantee any of this site's negotiation techniques nor can we guarantee that they will work for every specific settlement negotiation, mediation, arbitration, lawsuit, claim, bad faith action, small claim court suits, etc.
Thank you for reviewing this web site disclaimer. We hope you enjoy your visit to Auto-Insurance-Claim-Advice.com
Jun 23, 2015
Auto Insurance Claims Advice, Personal Injury Settlements, Auto Accident Claims, Total Loss - Legal Tips from Real Lawyers!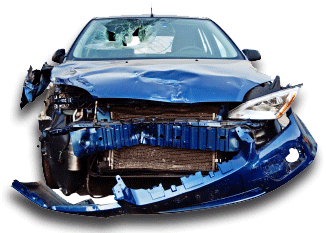 Auto insurance claim advice evaluates personal injury settlements and damages. They explain how to increase personal injury settlements for pain and suffering, total loss, and anything related to car accidents and auto policies.
Continue reading "Auto Insurance Claims Advice, Personal Injury Settlements, Auto Accident Claims, Total Loss - Legal Tips from Real Lawyers!"
---
For a Free Review of Your Case
Please Call (866) 878-2432
---