Ask an Attorney a Question for FREE!
Arizona Birth Injury Attorney
An Arizona birth injury attorney holds the doctor, nurse, medical practitioner and/or the hospital that are accountable for your case whether it happened because of professional negligence and intentional wrongdoing. The attorney helps parents get the compensation they need in order to cover the necessary needs for their child's injury.
What is Your Case Worth in Arizona?
Ask a Lawyer Now!
In Arizona, birth injury falls under medical malpractice. A birth injury refers to an injury that happened during childbirth. The injury is often due to the extreme pressure that is applied to the baby while passing through the birth canal. Birth injury is often crucial because it doesn't only affect the baby, but also the baby's mother. Most of the time this case occurs when a doctor fails determines the condition and/or complications both of the mother and the baby before the delivery. The common birth injuries include: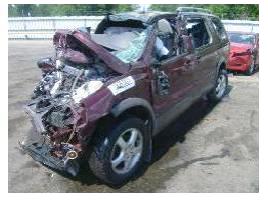 Cerebral Palsy
Erb's Palsy
Brachial Plexus Palsy
Shoulder Dystocia
Umbilical Cord Complications
Broken Bones
Fractures
Brain Damage
Facial Paralysis
Temporary Paralysis
Disabilities
A doctor or other medical professional concerned for the delivery must ensure that adequate tests were made beforehand for the mother and child's safety. When a doctor's conduct leads to the birth injury then monetary compensation is entitled for the medical expenses, loss of wages, pain and suffering.
During this difficult time, it is important to consult with an Arizona birth injury attorney who can provide you assistance and legal advice that you will need. An attorney at Goldwater Law Firm, PC works to help you recover the monetary compensation that you need for your child's medical care and treatment.
Attorney Bob Goldwater, attorney at law, is an experienced Arizona birth injury attorney who has provided clients with outstanding legal representation for birth injury claims. He understand the difficulties that you are facing today and to face in the future. He has successfully represented clients throughout the years by achieving maximum settlement amounts.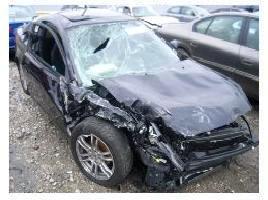 Goldwater Law Firm, PC is located at 11811 N. Tatum Blvd. Suite 3031 Phoenix, Arizona 85028 and proudly serves the cities of Phoenix, Scottsdale, Mesa, Tempe, Glendale, Gilbert and Chandler, Arizona. Our team handles all types of birth injury claims and lawsuits in these areas, including professional negligence, inexperience or even intentional wrongdoing. A thorough evaluation of the exact circumstances that led to the birth injury may reveal negligence or wrongdoing on the part of the professional associated with your pregnancy, labor or delivery.
It is important that you act quickly before the Statute of Limitations expires to file your birth injury claim. In Arizona, the Statute of Limitations for victims of medical malpractice only is 2 years from the date of injury and discovery.
You may contact them (888) 213-4288 for initial consultation with a lawyer at their office. The firm works on a contingency basis, you pay nothing unless we achieve a recovery on your behalf. You may also visit their website at http://www.birthinjuries.com/.
When serious injuries happen, you and your child's life may be changed forever. Always undergo for check-up before and during pregnancy up to giving birth. And seek the advice of professionals who will protect your legal rights.
Arizona Injury Attorneys
Arizona Back Injury Attorney
Arizona Birth Injury Attorney
Arizona Birth Injury Lawyer
Arizona Construction Accident Attorney
Arizona Defective Product Attorney
Arizona Liver Damage Lawsuit Attorney
Arizona Motorcycle Accident Attorneys
Arizona Nursing Home Abuse Lawyer
Arizona Nursing Home Negligence Attorney
Arizona Personal Injury Attorneys



---
For a Free Review of Your Case
Please Call (866) 878-2432
---